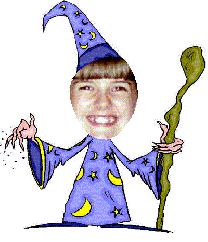 ---
---
Quote #1

"I'm a little fool(full?)."
---
Quote #2

I drank the drank that came with my pizza."
---
Quote #3

"I ain't gonna say ain't cause ain't ain't a word and ain't ain't in the dictionary so I ain't gonna say ain't no more."
---
Quote #4

"Get that scum out from under the table!" (talking about a small child we were watching during church that was playing under the table)
---
Quote #5

"You gotta admit the middle (Hanson) one isn't the oldest or the youngest."
---
Quote #6

"Brandon! 7 is not 10!"
---
Quote #7

"Hello I am Amy I am a fat freak. You Know what I said."
---
Quote #8

"The last time I wet my bed I was eight."
---
Quote #9

"Brandon! I'll eat the ones (chips) that fell on the floor."
---
Quote #10

"Brandon! What are those eye drops for?"
---
Quote #11

"Amy, why don't you eat some deodorant? I've tried it before, It's nasty."
---
Quote #12

"They're not puttin' braces on me until I get rid of my crooked teeth ."
---
Quote #13

"Amy, brush your hair. (Amy) Nobody teached me how."
---
Quote #14

"I don't wanna go to (baseball) practice, all we do is practice."
---
Quote #15

"Thirteen times twenty-seven. . .that's fifty-one. . .NO NO it's seventy-one. . ."
---
Quote #16

"TWO WEEKS. . .That's fourteen days!"
---
Quote #17

"Wow! it is hot out here (on the trampoline). AMY: Maybe the sun will go out."
---
Quote #18

"National Park :To see how things are alike. (she put the definition of compare for National Park, and the definition of national park for compare on a test in elementary school."
---
*All quotes are actual quotes by My sister Amy *******. these are things she has either said or it is things that it sounded like she said. . .Back
---
---